2 NOTTI IN CAMERA MATRIMONIALE STANDARD CON VISITA GRATUITA PRESSO L'OLEIFICIO GULINO A € 179.00

oppure
2 NOTTI IN CAMERA MATRIMONIALE SUPERIOR CON DOCCIA EMOZIONALE E VISITA GRATUITA PRESSO L'OLEIFICIO GULINO A € 189.00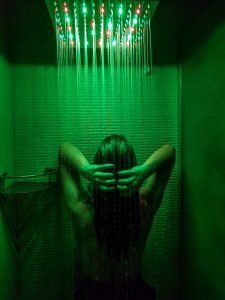 Il prezzo è comprensivo di colazione, area attrezzata barbecue, ping pong, wi-fi nelle camere e nelle aree comuni (giardino, piscina), inoltre per chi ama leggere è disponibile una libreria con oltre 500 volumi.
Il prezzo non è comprensivo della tassa di soggiorno del Comune di Ragusa pari ad €1,50 per notte e per persona. I bambini fino a 12 anni sono esenti. La tassa va corrisposta in contanti al momento del check-out.
Per i vostri momenti di relax su richiesta offriamo  un servizio massaggi. In  caso di vostro interesse saremo lieti di inviarvi tariffe e tipologie di massaggi disponibili.
L'offerta è valida dal 01.09.2021 al 30.09.2021
---
2 NIGHTS IN DOUBLE STANDARD ROOM AND FREE VISIT AT "OLEIFICIO GULINO": €179.00
or
2 NIGHTS IN DOUBLE SUPERIOR ROOM WITH EMOTIONAL SHOWER AND FREE VISIT AT "OLEIFICIO GULINO": €189.00
Rate is inclusive of breakfast, outdoor swimming pool with integrated Jacuzzi and low zone for children, small aquafitness area, BBQ facilities, table tennis, Wi-Fi in guest rooms and public areas (pool, garden) and for those who love reading it's available a library with more than 500 books.
The price above does not include city tax: 1,50 € per person per night . This tax isn't applied to children up to 12 years of age. City tax will be paid in cash upon check-out.
Furthermore for your moment of relax, we offer a massage service, on request. If you are interested in we can send you the price and the list of the wellness treatments.
The offer is valid from 01.09.2021 to 30.09.2021
---
2 NUITS EN CHAMBRE DOUBLE STANDARD ET VISITE A "OLEIFICIO GULINO": €179.00
ou
2 NUITS EN CHAMBRE DOUBLE SUPERIOR AVEC DOUCHE EMOTIONELLE ET VISITE A "OLEIFICIO GULINO": €189.00
Le prix comprend petit-déjeuner, l'utilisation de la piscine avec jacuzzi intégreé et des installations pour barbecue, service de prêt de vélos, tennis de table, baby-foot, vélo-rickshaw (4 places), une zone pour la peinture, connexion Wi-Fi dans tout l'établissement (chambre, jardin, piscine) et pour ceux qui aiment lire il y a une bibliothèque avec plus de 500 livres.
Le tarif ne comprend pas 1,50 € de taxe de séjour par personne par nuit. Cette taxe ne s'applique pas aux enfants jusqu´à 12 ans. La taxe est collectée en espèces lors du départ.
Pour votre moments de relax, sur demande, nous offrons un service massages. En cas de votre intérêt, nous serons heureux d'envoyer le tarif et les types des massages disponibles.
L'offre est avalable du 01.09.2021 au 30.09.2021
---
2 NOCHES EN HABITACION DOBLE STANDARD Y VISITA EN EL "OLEIFICIO GULINO": €179.00
o
2 NOCHES EN HABITACION DOBLE SUPERIOR CON DUCHA EMOCIONAL Y VISITA EN EL "OLEIFICIO GULINO": €189.00
La tarifa incluye desayuno, utilizo de la piscina externa con jacuzzi, zona baja para los niños y una pequeña zona aquafitness, zona barbecue, bicicletas para alquilar, ping pong, cyclettes, zona pintura, fut-bolín, wi-fi en las habitaciones y en locales comunes (jardín, piscina). Para los amantes de la lectura está una biblioteca con más de 500 libros.
La tarifa no incluye la tasa turistica que es de € 1,50 para cada persona y cada día. Esta tasa no se aplica para lo niños menores de 12 años. La tasa serà pagada en dinero contante el día de partida.
Para vuestro relajamiento, está disponible un servicio masajes. Si estén interesados, le enviaremos el listín de precios y diferentes tipos de masajes.
La oferta está disponible desde al 01.09.2021 hasta el 30.09.2021