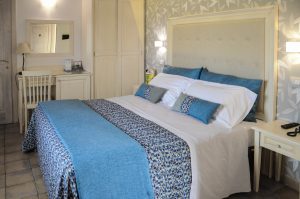 Passate da noi le festività pasquali!
2 notti in camera matrimoniale a € 150,00 con una super colazione con prodotti tipici pasquali della Sicilia, come cassatine di ricotta, cannoli di ricotta, colomba pasquale etc.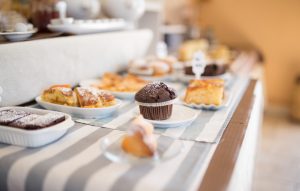 Il prezzo è comprensivo di colazione a buffet,  wi-fi nelle camere e nelle aree comuni (giardino, piscina), inoltre per chi ama leggere è disponibile una libreria con oltre 500 volumi.
L' offerta è valida per i giorni di Pasqua
---
Let's spend Easter time with us!
2 nights in double standard room € 150,00 with super breakfast with typical Easter products of Sicily, like "cassatine di ricotta", cannoli with ricotta etc.
Rate is inclusive of breakfast buffet, Wi-Fi in guest rooms and public areas (pool, garden) and for those who love reading it's available a library with more than 500 books.
Offer is valid for Easter days
---
Pâques avec nous!
2 nuits en chambre double € 150,00 avec un super petit-dejeneur avec produits typiques de la Pâques ("cassatine di ricotta", cannoli avec ricotta etc).
Le prix comprend petit-déjeuner, connexion Wi-Fi dans tout l'établissement (chambre, jardin, piscine) et pour ceux qui aiment lire il y a une bibliothèque avec plus de 500 livres.
L' offre est valable pour les jours de la Pâques.
---
Pascua con nosotros!
2 noches en habitación doble € 150,00 con un super desayuno con típicos productos sicilianos de Pascua ("cassatine di ricotta", cannoli con ricotta etc).
La tarifa incluye desayuno, wi-fi en las habitaciones y en locales comunes (jardín, piscina). Para los amantes de la lectura está una biblioteca con más de 500 libros.
La oferta está valida para los días de la Pascua